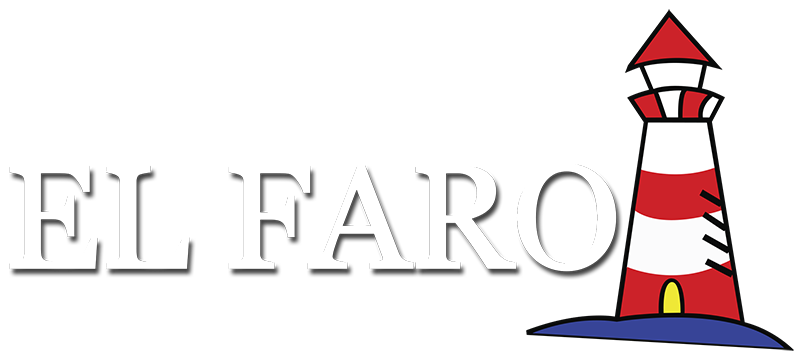 Camp & Retreat Center
Inside El Faro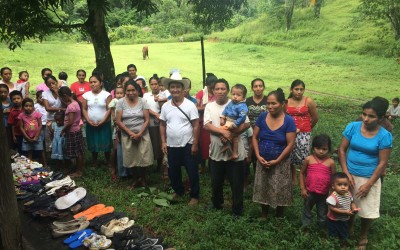 Aldea Nueva is a village tucked into mountains of The Cerro San Gil of Izabal. From El Faro it is a good 30-minute drive and then a good hour hike in deep mud straight up until you reach a small community of about 40 families, a one-roomed schoolhouse, one church, and...
read more
El Faro, The Lighthouse,
is located on the Atlantic Coastline of Guatemala.
Situated on 56 acres of beautiful and abundantly green jungle,
makes it a perfect place to host camps, retreats, or made-to-order educational programs.
Mision El Faro

Here we are!
Length of trip by Bus: 5 and a half hours.
From Guatemala City take route C1 to Puerto Barrios, continue to Santo Tomás. There starts a 14km of unpaved road that takes you to Las Escobas, you will pass by the Green Bay Hotel. Continue on the route to Punta de Palma pass the intersection of "Playa Publica" (public beach area) and keep going straight for about 10 minutes.  The Lighthouse "El Faro" will be to your right.
 Note: 14 Kms. of unpaved road from Santo Tomas to the Lighthouse.
By Land and then by Boat: 5 hours.
From Guatemala City to Puerto Barrios by land. In Puerto Barrios go to the Muelle Municipal and board a boat to The Lighthouse (El Faro).
Note: 10 minutes by boat from Muelle Municipal to The Lighthouse.
Fare is approximately 35 quetzales.
Areas
At The Lighthouse you will find different areas to utilize such as the soccer field with official measures and natural grass. There is a multipurpose court for basketball and volleyball, and a nature trail 2 kilometers long with a suspension bridge made to further explore the path. We also recently added the Ropes/Challenge Course. Four 40′ activity towers with multiple elements, one of a kind "dueling" zip lines, climbing wall, across the lake zip line and multiple low challenge activities.
Lodging
We have the capacity to hold 220 people in dormitories and private apartments with pristine standards.
Meeting facilities
In addition there are several meeting facilities each available to meet your specific needs. Our private beach is made even more beautiful next to our dock, which was built in the traditional thatched-palm style. Our beach is appropriately named 'Mil Manos'. In translation this means "A Thousand Hands" to indicate all the people who so beautifully made El Faro into the paradise it is today.
History of El Faro
In 1999, Phil and Nikki Ephraim went to Guatemala for the first time with their daughters to visit friends they had met back home in Chicago. It was on this trip that they were able to travel and see all of this beautiful country and they couldn't help but fall in love with Guatemala. In 2001 Phil received a phone call from a friend saying that there was a beautiful piece of land for sale on the Atlantic Ocean on the Eastern Side of Guatemala. It was on that fateful day that Phil bought that piece of land by faith without ever being there or seeing a picture of it. Phil and Nikki were not sure what the purpose of El Faro was going to be, but they knew that they wanted it to be accessible by boat so they built a dock. They knew if people came, there would need to be a kitchen. And just like that, every time they built, more people and groups would come. El Faro has been up and running as a foundation serving as a place for camps, retreats, and community outreach programs place now since 2003.
El Faro Values
Joyfully honor God through Christian hospitality.
Graciously serve our guests at a level that exceeds expectations.
Consistently produce an affordable conference/retreat experience of great quality.
Cheerfully provide a place where relationships are initiated, restored, renewed, and reconnected.